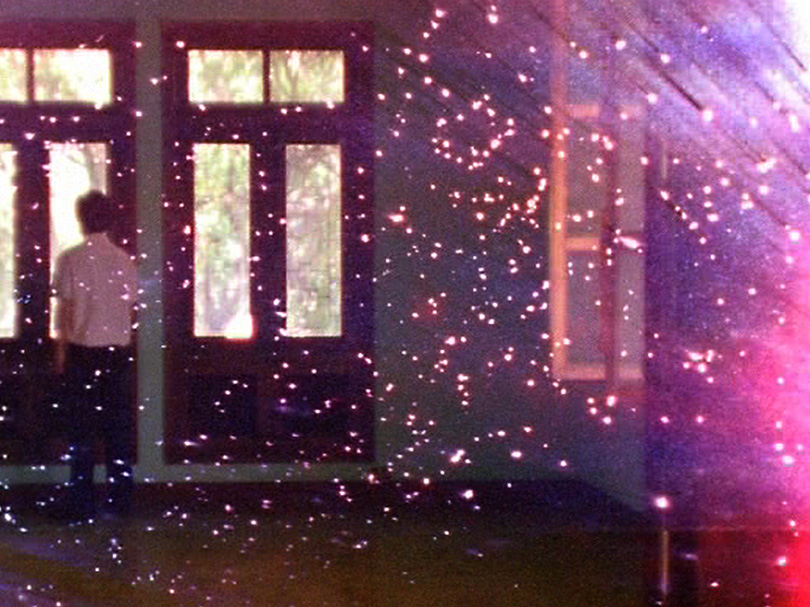 This screening presents director Anocha Suwichakornpong's debut feature
Mundane History (Jao Nok Krajok)
(2009), an intimate tale of family and care in contemporary Thailand that is awash with phantasmagorical undertones. Ake, a young man, reshapes the relationship with his father after a male nurse arrives to care for him following a paralysing accident. In
Mundane History
, the everyday is rendered extraordinary through narrative and visual experimentation, as Suwichakornpong tests the possibilities of ellipsis and abstraction within an unconventional structure.
Accompanying this feature film is
The Dragon Is the Frame
(2014), a 16mm short film by New York based artist and filmmaker Mary Helena Clark.
The Dragon is the Frame
is both an ode to the city of San Francisco and an oblique memorial to Clark's friend, artist Mark Aguhar. Lyrical sequences take the viewer through physical and psychological space, reminding that the first trauma in Hitchcock's classic film
Vertigo
, is not the apparent suicide of main character Madeline Elster, but the loss of a friend.
Read May Adadol Ingawanij's specially commissioned essay 'Follow the Sparrows'
here
.