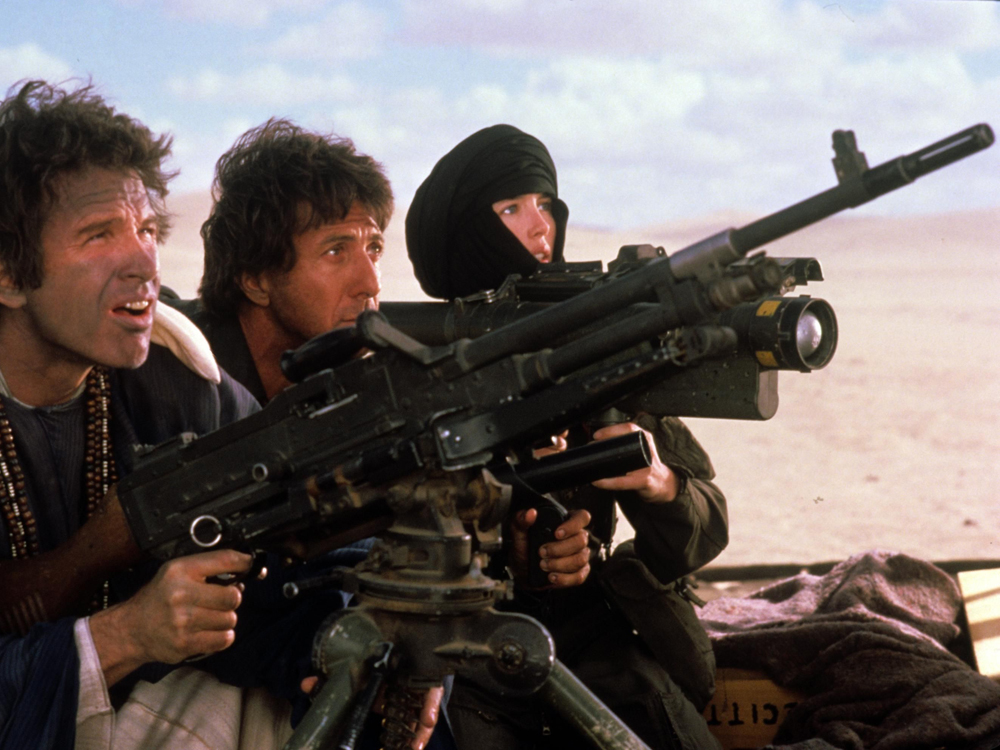 Presented by the ICA and 
The Badlands Collective
Elaine May's latest, and certainly most underrated and misunderstood film, is the story of two musicians, played by Warren Beatty and Dustin Hoffman, who become unwitting pawns in a diplomatic crisis after agreeing to play a concert in Morocco.  
The film flopped on release, but its ongoing notoriety speaks more to a sexist industry's discomfort with a maverick female auteur than it does to the film's quality. "If all of the people who hate
Ishtar
had seen it, I would be a rich woman today," May quipped to Mike Nichols during a post-screening Q&A in 2006, encapsulating the absurdity of the film's reputation.  
Ishtar
marks the culmination of May's morbid interest in unchecked male egotism, as her gaze shifts from the pathetic vanities and neuroses of her protagonists to those of the establishment itself. It's a terrific takedown of Reaganite foreign policy, sharp and incisive, but full of the kind of raucous silliness modern viewers will recognise in the films of Adam McKay ("I can't believe these men may control the fate of the Middle East!"). In 2018, its time has finally come.  
Multibuy offer:
Buy a full season pass for £35.00.