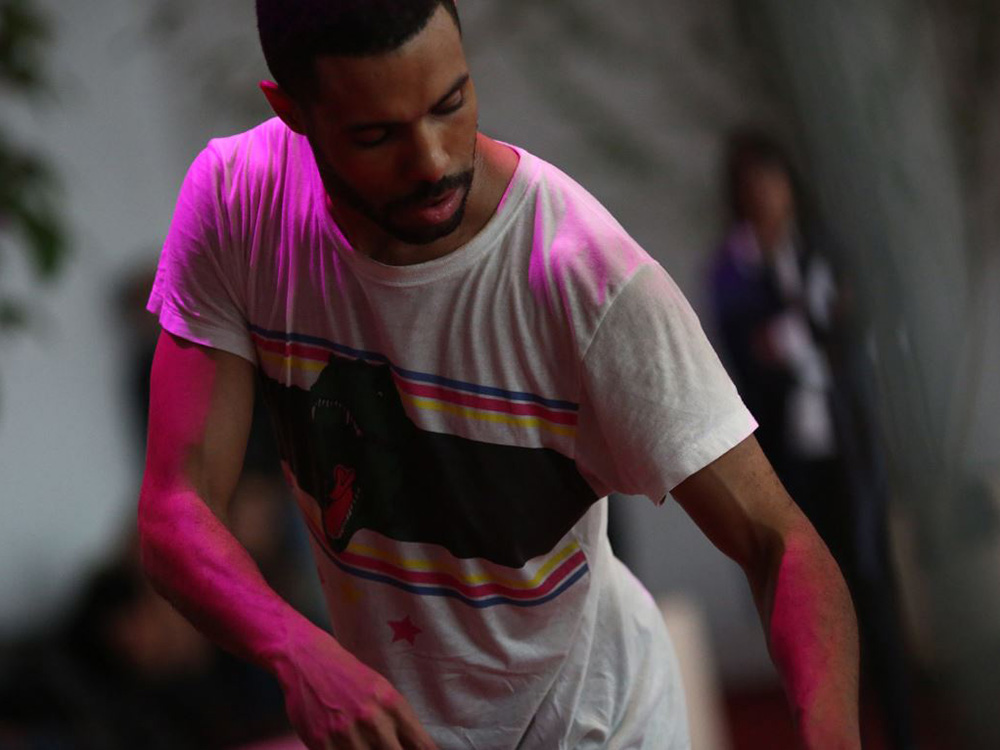 Dancer and choreographer Andros Zins-Browne performs Already Unmade (2016–ongoing) throughout the day across the ICA's public spaces.
The work is conceived as a 'rehearsal', with Zins-Browne remixing, overlapping, extending and warping his repertoire in an attempt to 'unmake' a personal history of choreography. Taking his existing works as 'choreographic objects', he unravels them in movement and fragmented dialogue with the public.
This event is programmed as part of
Image Behaviour
, the ICA's annual convening dedicated to experiments in artists' moving image, considering the intersectional, cross-disciplinary possibilities of the medium.