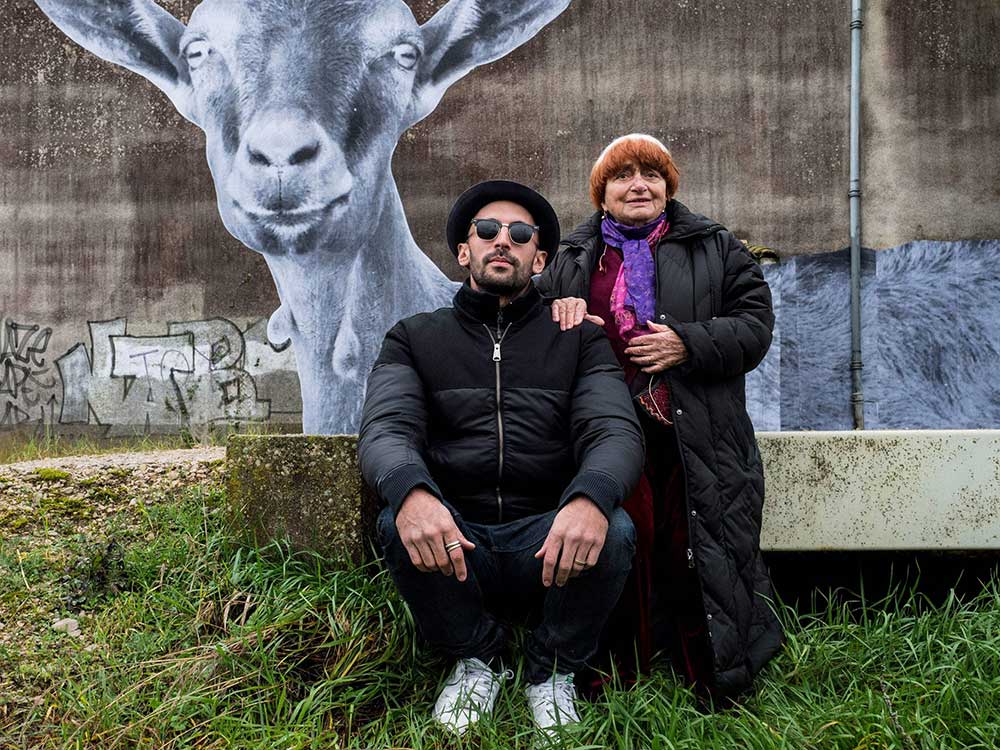 View trailer
Marking a long-awaited return to filmmaking in the year of her 90th birthday, Faces Places sees iconic filmmaker Agnès Varda forging an unexpected collaboration with photographer JR as they embark on a road trip like no other.
 
The two artists share a passion for how images are created and displayed, and how they intervene in the world – Varda through cinema and JR through his emotionally arresting outdoor installations. Inspired by this connection, they set out on a road trip in JR's photo booth-enhanced van which prints large-scale portraits of its subjects. It is Varda's decision to forgo cities for the villages and small towns of rural France and together, the warmly comic duo photograph the people they meet. Making artistic decisions on the fly, they plaster the huge black and white portraits on the walls of their subjects' homes and workplaces.
 
Faces Places offers a heartwarming insight into working communities, documented here in Varda's typically playful and tender manner. A Cannes Film Festival award-winner and Academy Award nominee, this is a deeply charming and life-affirming look at not only the power of community, but the inspiration that comes from cross-generational friendship.