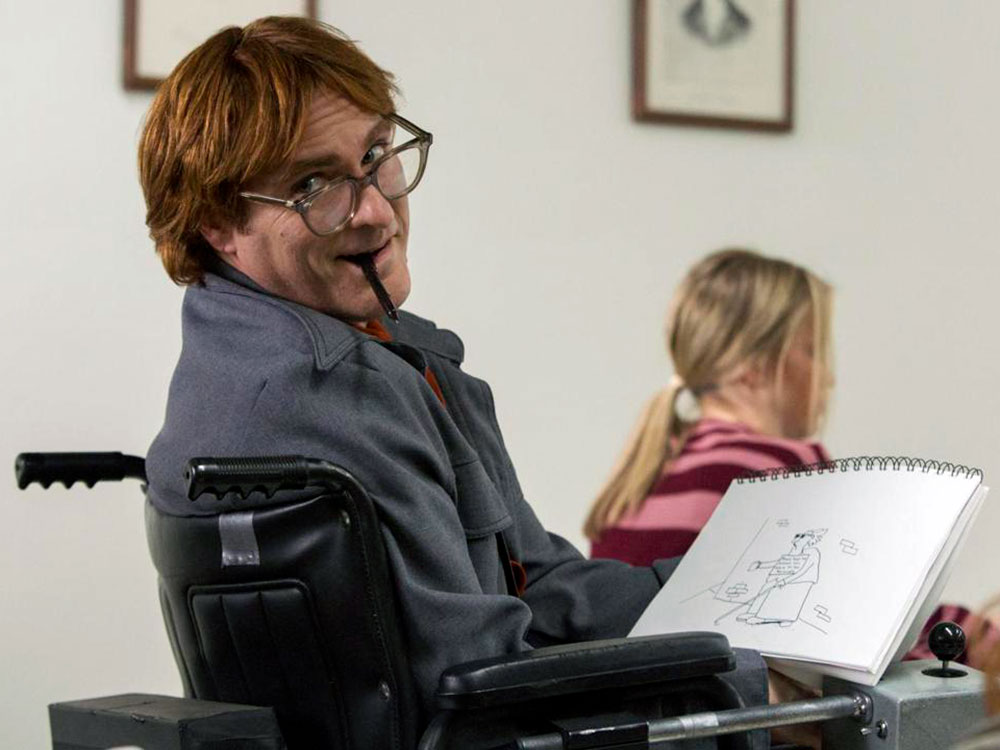 View trailer
John Callahan (Joaquin Phoenix) has a penchant for off-colour jokes – and a drinking problem. The morning after passing out in a drinking buddy's passenger seat, he wakes up in hospital where he is diagnosed with quadriplegia. It takes several more years for John to admit needing help with the alcoholism that has been part of his life since his early teens.
 
Director Gus Van Sant's latest film is based on the memoir of U.S artist, cartoonist and musician John Callahan whose work has had a considerable influence on the representation of people with disabilities in the art and cartoon world. Laced with thoughtful humour, Don't Worry focuses on Callahan's fight with his addiction and his struggle to reorient his life with the help of his sponsor Donny (Jonah Hill), whose unconventional Alcoholics Anonymous meetings help him shift perspective.
 
Considered one of the most prominent auteurs of the New Queer Cinema movement, here as in previous works (Milk, My Own Private Idaho), Van Sant addresses the search for identity within subcultures and milieus outside of the mainstream.