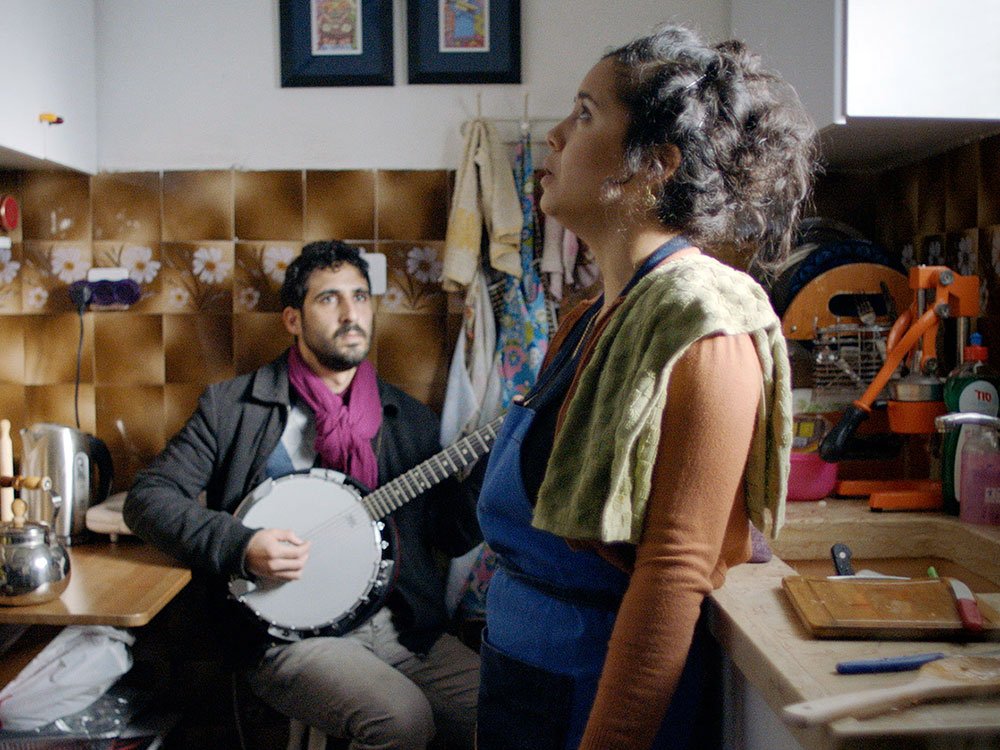 A Magical Substance Flows into Me
is Jumana Manna's documentary about the musical diversity of Palestine. The film is preceded by Ahmad Saleh's animated short,
Ayny
.


Ayny, Dir. Ahmad Saleh, 2016, Palestine, 11 mins, Arabic with English subtitles

Ahmad Saleh's animated short depicts the danger of war from the perspective of two brothers who have been driven from their home by war. Although their protective mother is anxious to keep them at home in case they fall into danger, their dream of playing a beautiful oud propels them towards adventure.


A Magical Substance Flows into Me, Dir. Jumana Manna, 2015, Palestine, 70 mins, Arabic with English subtitles

Jumana Manna is a sculptor and filmmaker whose work addresses how power is articulated through relationships, and the body's relation to narratives of nationalism, and histories of place. A Magical Substance Flows into Me continues Manna's exploration by drawing on the radio programme Oriental Music, made by the German-Jewish ethnomusicologist Robert Lachmann for the Palestine Broadcasting Service. Travelling across Palestine, Manna meets groups Lachmann studied for his 1936–7 radio show, all while making new recordings of her own.

The artist's engaged conversations with Kurdish, Moroccan and Yemenite Jews; Samaritans; members of urban and rural Palestinian communities; Bedouins; and Coptic Christians in their homes and places of work and worship are interspersed with scenes of her parents in the family home in East Jerusalem, entangling Manna in the complex history of the city.

Over 70 minutes, A Magical Substance Flows into Me attempts to challenge the logics of partition and segregation, and the colonial discourses that undergird them, to reimagine Palestine through the possibilities of sound and listening.