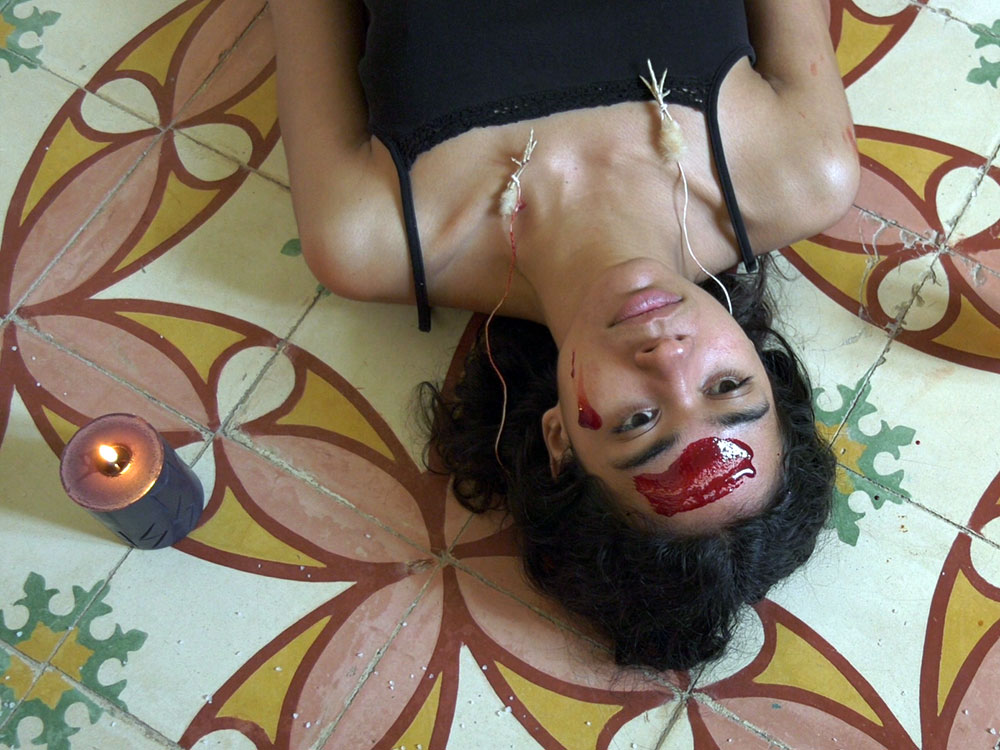 This screening comprises recent works commissioned by the ICA by artists who participated in the STOP PLAY RECORD (2015–18).
Ayo Akingbade's black and white 16mm short is a contemplative meditation on what it means to sustain oneself and grow as an artist. Her subtle narrative interweaves memory and place, linking the past to her motivations to make art and her optimism for what is to come next.
Célia Hay's longform film follows Aphra, a young woman who travels to a desolate island to meet Aradia, a local witch. Aphra endeavours to convince her to perform a series of rituals to call for her sister, and the two women form an unconventional bond.
Programme:
Ayo Akingbade,
A is for Artist
, 2018, 16mm transferred to HD file, black & white, sound, 4 mins
Célia Hay,
Aphra and Aradia
, 2018, HD video, colour, sound, 60 mins