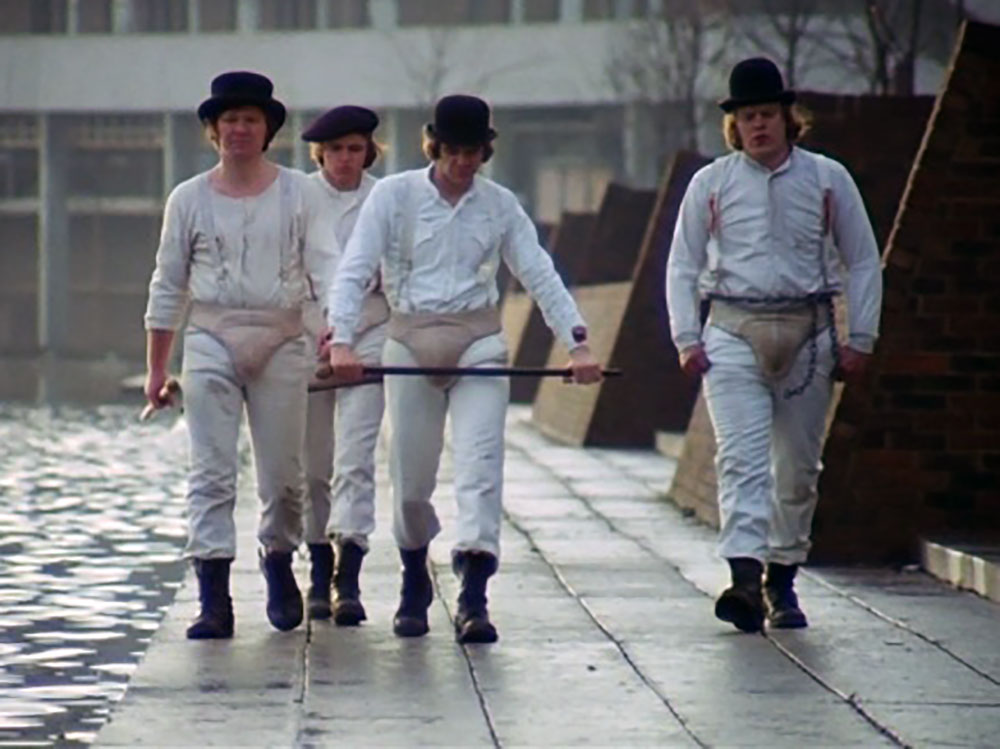 View trailer
There was me, that is Alex, and my three droogs, that is Pete, Georgie, and Dim, and we sat in the Korova Milkbar trying to make up our rassoodocks what to do with the evening. The Korova milkbar sold milk-plus, milk plus vellocet or synthemesc or drencrom, which is what we were drinking. This would sharpen you up and make you ready for a bit of the old ultra-violence.

Stanley Kubrick's adaptation of Anthony Burgess' decline-of-civilisation novel remains a profoundly unsettling cinematic vision of nihilistic violence and social control.
Set in a flamboyantly stylised near-future where gangs of disenfranchised teenagers indulge in narcotic cocktails and revel in acts of 'ultraviolence', the film centres on Alex (Malcolm McDowell) and his band of droogs.
01:40 pm
Fri, 19 Apr 2019
Cinema 2
03:40 pm
Sun, 21 Apr 2019
Cinema 1
08:40 pm
Tue, 23 Apr 2019
Cinema 2
03:40 pm
Wed, 24 Apr 2019
Cinema 2
03:55 pm
Thu, 25 Apr 2019
Cinema 2
£13 full, £11 concs. Tuesdays + weekday matinees: £8 full, £5 concs. + £1 per ticket commission for non-members