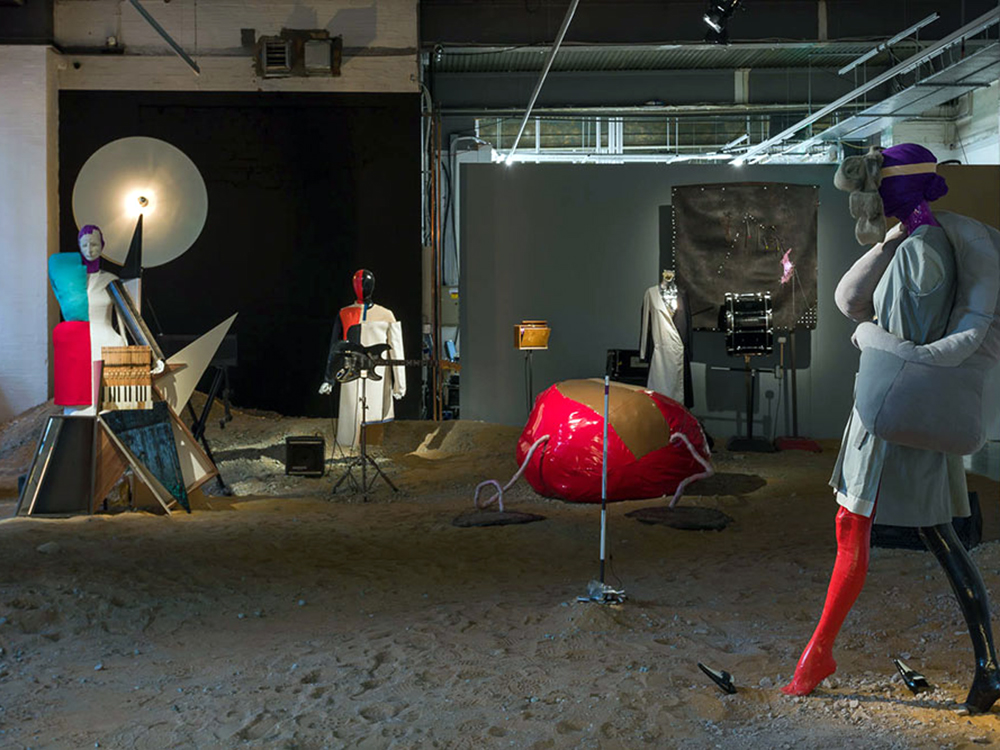 ICA Public Advisors introduce the current exhibition, Honey-Suckle Company: Omnibus.
Public Advisors – themselves artists, writers, filmmakers and performers – share their insights into works and themes that spark their interest, following their own research and investigation of the exhibition.
Honey-Suckle Company: Omnibus is the first survey of the work of Berlin collective Honey-Suckle Company, bringing together key moments of the group's twenty-five-year history. Founded in 1994, Honey-Suckle Company identify themselves as a movement, built around an ongoing series of fluctuating and ephemeral interventions within the fields of fashion, music and art. Omnibus and its accompanying programme present Honey-Suckle Company's work as an evolving communal and holistic methodology, encompassing the group's clothing, performances, happenings, installations, objects, photographs, music, films and publications. The exhibition spans the past, present and future of Honey-Suckle Company, drawing on their recurring fusion of style, performativity and the spatial environment.
Find further details about the exhibition
here
.